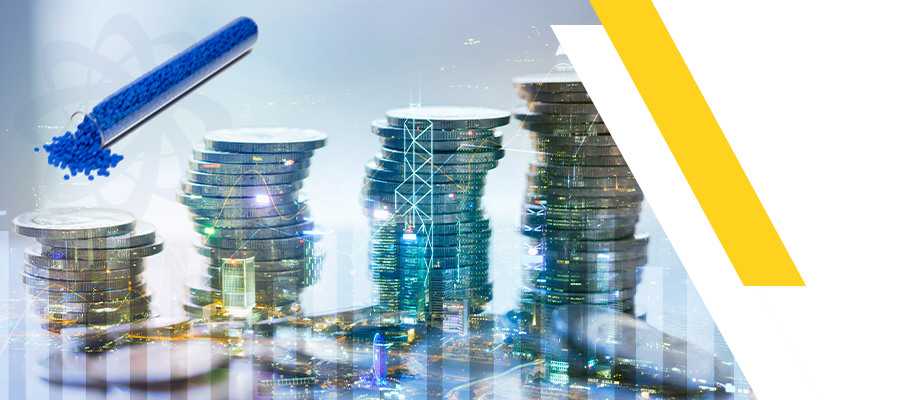 TotalEnergies
refreshes packaging market with
sustainable solutions, Borouge suspends production at 2 of its units,

BASF materials will be used in "

oli

" cars' interiors
and Updates about Materials Prices' indicators
Welcome to

GAP

Polymers weekly updated Blog.

To

talEnergies produces a new renewable polymers range

. Borouge

suspends production at 2 units.

BASF materials will be used in "

oli

" cars' interiors.

Main plastic raw materials prices' changes in various regions. Here are the

TOP 6

news that happened this week:
1- TotalEnergies Collaborates with Intraplás for new packaging solutions.
TotalEnergies, the European multinational company, announced its collaboration with Intraplás, the Portugalete packaging company. They aim to bring sustainable solutions to the packaging industry.
TotalEnergies will produce a new renewable polymers range that exhibits virgin-like properties that reduce carbon emissions. This will meet the company goal of producing 30% circular polymers by 2030.
When it comes to Intraplás role, the company will engage its expertise to bring this new type to the packaging market. They will use this polymer range to provide high-performing products to the consumers.
2- Borouge suspends production at PP units.
In Ruwais, Borouge has shut down its polypropylene (PP) production facilities.
Midway through January 2023, "The company stopped operations at its two PP plants for maintenance. Further information on the duration of the shutdown could not be obtained."
The two PP units, which are both located in Ruwais, United Arab Emirates, each have a production capacity of 400,000 and 480,000 mt per year.
3- BASF cooperate with Citroën to manufacture "oli" car interiors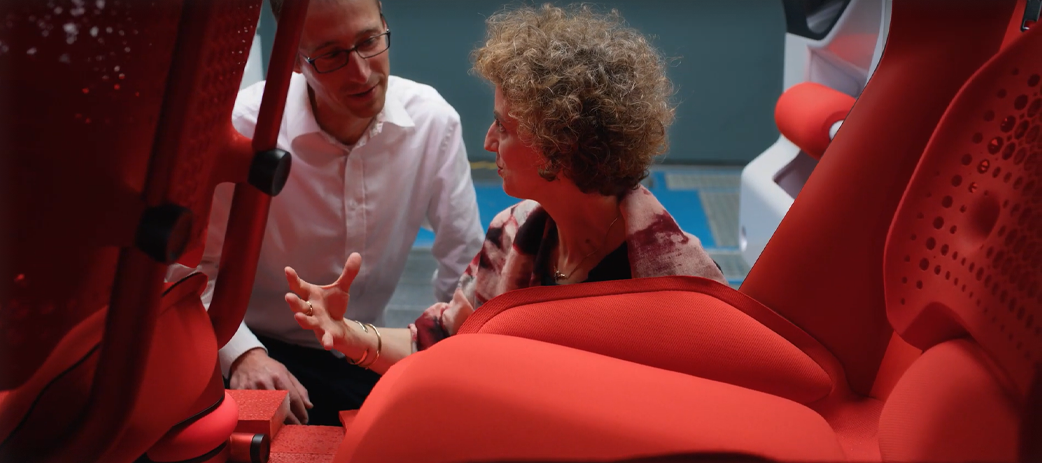 BASF has announced lately its collaboration with Citroën to provide sustainable polymers. BASF materials will be used in the interior of the new "oli" car.
"oli" the new concept car approves how BASF materials can be used in the interior and can be recyclable. BASF coatings are also a main part of this new project.
The new car coating from BASF is more functional. With the use of E-TPU sheets that are manufactured by small beads of Polyurethane material, the coating takes the elasticity of the material. The coating is also very abrasion resistant.
For instance, Infinergy ® plastic material that is used as cushioning for sports shoes will be used as a floor material for the new concept. It will be used to reduce the noise level and for cooling.
The door handles and the Audio control panel will be made of Elastollan® that is applied easily and so resistant. These materials are contributing to the longevity of "oil".
When it comes to metal replacements, BASF engineering plastics such as Ultramid® polyamides will be used to manufacture vehicle construction. It will replace metal applications such as gas pedals.
4- Propylene prices rise sharply in the Asian region

This week, propylene prices increased in Asia. The main reason for this increase is the bullish demand sentiments in the Asian region.
CFR China propylene prices recorded (+30/mt) from Friday assessed level. They were assessed at $895- 905/mt levels.
5- Polyvinyl Chloride prices remain steady& PET prices increase in the GCC
PVC prices saw no changes this week in the Gulf Cooperation Council region.
The steady purchase pulse is the primary cause of this stability. They were assessed at $890-940/mt CFR levels.
When it comes to PET bottle grade prices, it recorded USD (+20/mt) gain from the previous week. They were assessed at $1140-1170/mt CFR levels.
6- PET contract prices plunge in the European region
Polyethylene Terephthalate prices decreased this week in Europe.
Two main reasons behind this decline. The first one is the increasing imports from overseas suppliers. The second is the weak demand sentiments.
PET bottle grade prices were assessed at €1325-1330/mt Northwest Europe levels. It dropped (-25/mt) from last week.
---
Resins Pricing Updates
Material
Change
PS HIPS Asia SE Spot CFR
30$

⇑

PET Bottle Grade China Spot FOB

35$

⇑

PP Block Co-Polymer Bulk US Contract DEL

4

$

⇓
This is the week of polymers news coverage from "GAP Polymers".
Subscribe to our newsletter and stay updated!